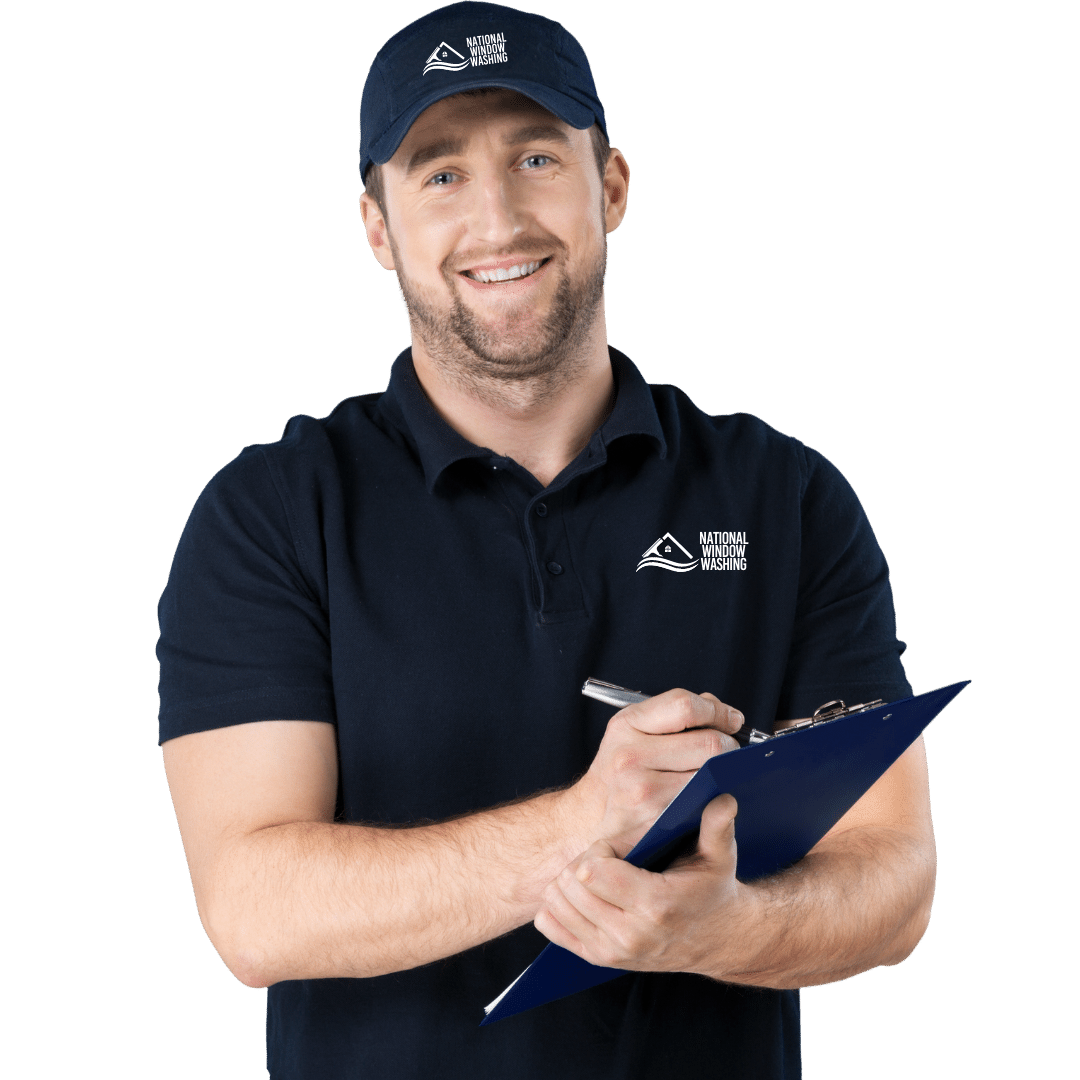 You have National Window Cleaning Questions? We have National Window Washing answers!
Q: Is National Window Washing Insured?
A: YES. For your piece of mind and protection we are fully insured with million dollar liability insurance.
Q: How Do You Determine between house sizes?
A: 1 Story is a roof line up to 14 ft. | 1.5 is up to 24ft | 2 is up to 28ft | 2.5 is up to 32 ft | 3 is Up To 36 ft | 3+ is 36ft & above
Q: Have You received My Deposit?
A: You will be redirected to a confirmation page on our website confirming your deposit. You will also receive a confirmation email shortly after a completed deposit. If you do not see either of these, your deposit has not been placed. If you are having trouble with the deposit form, please ensure you are providing all required information before you submit the form.
Q: What counts as a window pane?
A: See our window pane guide here.
Q: Can National Window Washing clean 2nd or 3rd story windows?
A: Yes! We can safely clean your windows from the ground using our state of the art pure water system up to 3.5 stories in most cases.
Q: Do you remove glass for older storm style windows?
A: Yes. Charges start at $40 per window. You'll need to request a quote and mention you have removable glass.
We are also happy to clean any glass that is removed by the homeowner at our normal per pane rate but require a scratch & breakage waiver to be signed before cleaning.
Q: What payment forms can you accept?
A: Cash, E-Transfer, Visa & Mastercard, Amex, Discover
Q: How does payment work?
A: We require a $25 booking deposit made online before your appointment is confirmed. You can choose to pay the balance in cash, cheque or E-Transfer at the appointment or we can simply bill your card for the balance.
Q: How can I book an appointment with National Window Washing?
A: You can book online here.
Q: What number do I call do make an appointment?
A: The easiest way to book in online or via our booking form.
You can also text 905-267-2335 or call our main line at 905-380 9835.
For your convenience you can book your appointment online 24 hours a day 7 days a week.
Q: Do you offer _________ service?
A: If you are looking for a specific service that isn't listed on the website contact us and we'll let you how we can provide it to you.
Q: How Do You Bill Window Cleanings?
A: We bill per window pane based on this guide. We bill for the actual number of window panes cleaned during service.
Q: I have a questions that isn't listed here.
A: Contact us to get an answer!
Booking Online is easy & FREE!